Skip to Content
Children and Chiropractic Care in Sioux Falls – Pascoe Chiropractic
Children Also Benefit From Regular Spinal Exams!
It seems children never run out of energy, they go all day long running, jumping, and playing hard. Sometimes all this physical activity puts stress on the spinal nerves; this may lead to lowering a child's resistance and open the door for many illnesses.
The slightest misalignment can cause a child to suffer from adult type problems, such as headaches, back pain, poor concentration, irritability, and dampened immune function (making it harder for the body to fight off colds and flu). Ear infections, colic, bed wetting, constipation, and trouble breathing are a few of the childhood symptoms chiropractic has improved.
A simple, painless spinal exam will allow your Chiropractor to find, and treat if necessary any misalignments. Parents report less sickness, which means less medication for their children who are under regular chiropractic care. Our bodies were meant to be STRONG, and chiropractic respects the bodies ability to heal from within and to be whole.
Chiropractic Care for children is much more than just spinal exams. Your Chiropractor can also examine and monitor the growth of your child's body, address important nutritional needs, offer correct exercise programs, and help to prepare your child for a healthy adulthood.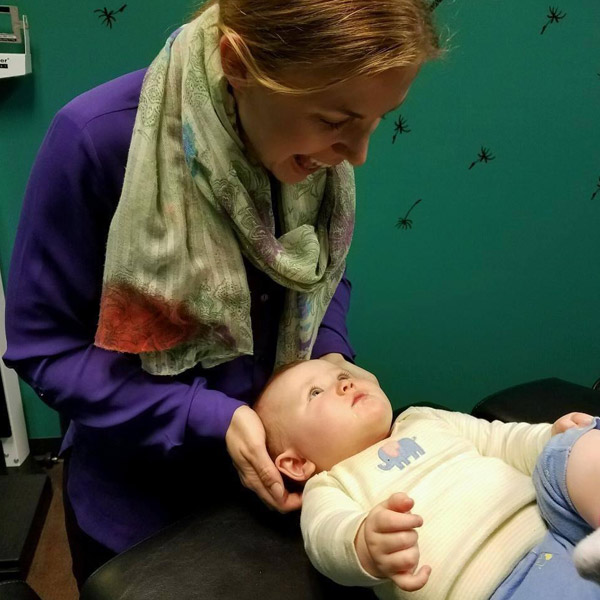 Learn More About Children and Chiropractic Care
For more information regarding children and chiropractic please visit: www.icpa4kids.com, specifically: Why Chiropractic for Children
For unbiased information on vaccine saftey and efficacy visit The National Vaccine Information Center @ www.NVIC.org
Get Relief From Your Chronic Pains